How Does eCheck Work? The Ultimate Guide to eCheck Payment Processing in 2020
In light of the pandemic more small businesses than ever before want to know how to accept online payments. eCheck payments let you accept payments online and with BizPayO do not require your customers to pay any additional fees.
What are eChecks?

eCheck, or electronic check, is also known as ACH or online bank transfer. The idea is that a customer can use their existing bank account to digitally pay you and automatically transfer to your own bank account. We will use eCheck and ACH interchangeably throughout this guide.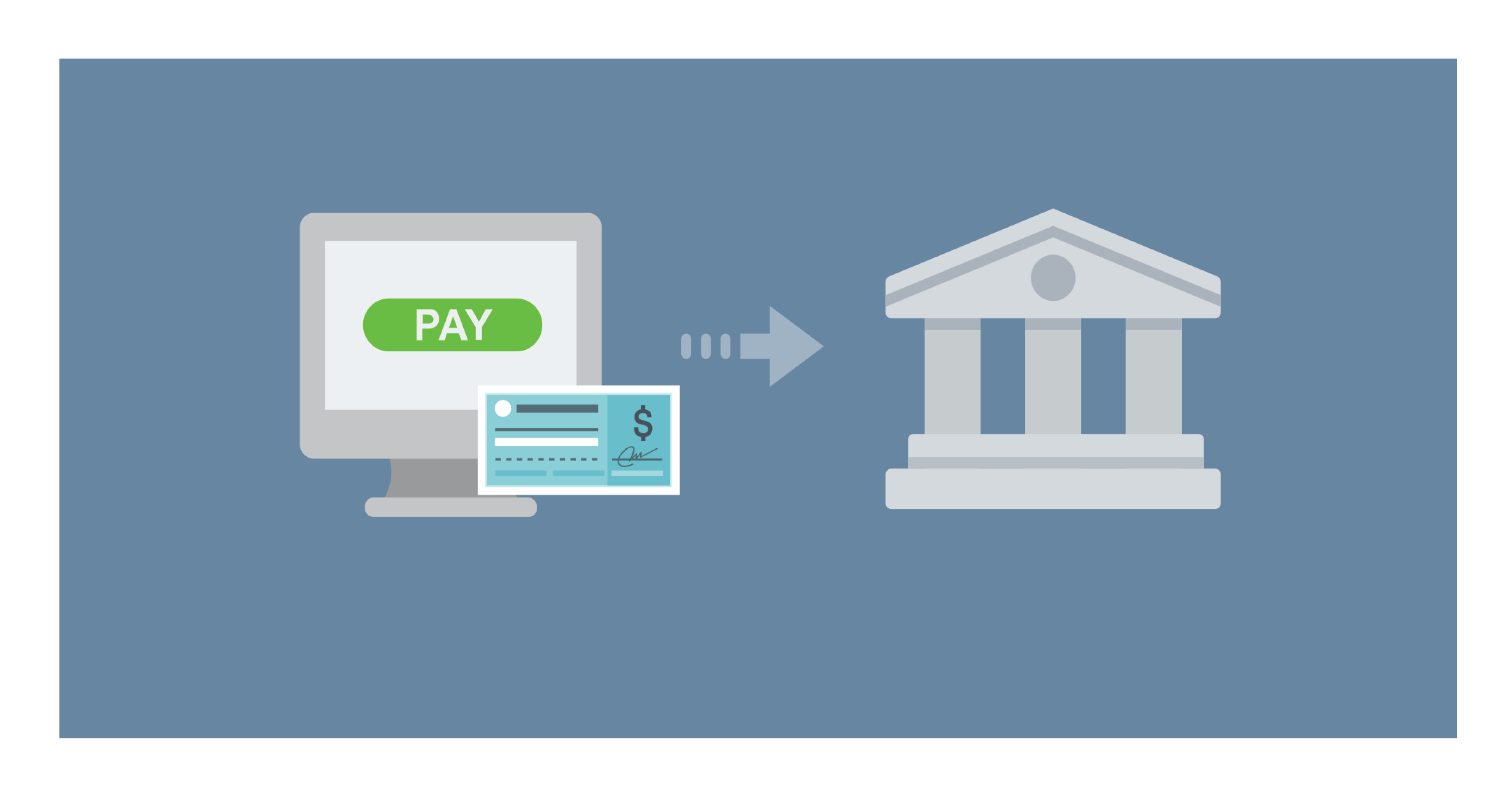 How do eChecks Work?
eChecks are a type of online payment where funds are withdrawn from the payer's checking account and deposited into the payee's bank account. When you choose an eCheck provider, be sure that they offer an ACH merchant account so that you can withdraw money directly from your customer's bank account to ensure that you are paid on time.

Unlike with PayPal or Venmo, having your own ACH merchant account ensures that you get paid directly from your customer's bank account and without the low individual transaction amount limits. PayPal and Venmo are fine for small transactions however if you are a professional services firm like an accountant or bookkeeper you want to ensure that you can get paid fast and directly.

ACH payments must be authorized by the payee. Typically this means the customer provides you with their bank account and routing number and signature for approval. To accept recurring payments be sure to use a service that allows you to setup automatic weekly or monthly scheduled payments.

How are eChecks Processed?

eChecks are similar to paper check processing only much faster. There is no need to write and mail a paper check. Instead the entire process is done electronically via a secure online payment processor so that you can get payment confirmation instantly with the funds arriving in your bank account within a few days. No need to ask if the check is in the mail or the hassle of receiving, scanning and depositing paper checks.
There are typically four steps to processing electronic check payments.


Request Authorization: The business requires permission from the customer to process the transaction. This can be completed via a digital online payment form or a paper form that is signed and returned.
Setup Payment: Once authorization is done the payor or the payee enters in their payment information into the eCheck payment software. Be sure to pick a eCheck processor that lets you (the business) or your customer enter in their payment details.
Finalize and Submit: Once payment info is entered the business or customer can then click Submit on the online form to initiate eCheck payment process.
Payment Confirmation and Deposit into Bank Account: Once the payment is initiated from the customer's bank account the payment software provides a receipt (and with some systems) sends a payment confirmation email. Funds can take anywhere between two to five business days to deposit into the business' bank account.

What Kinds of Payments Can You Make With eChecks?
Since eCheck fees are typically lower than credit card processing fees many businesses use it for higher-priced items like retainers, recurring client subscriptions or one-time payments. eChecks are especially popular with accounting firms who use them to gain tighter control over their customer payments and offer more convenience allowing them to increase their services fees.

How Long Do eChecks Take to Process?
In general it takes between 1 to 2 business days to verify the payment and 3 to 5 business days for the funds to deposit into the business' bank account. Be sure to choose an eCheck provider that can provide notifications every step of the way including any payment failure notices.

How Much Does It Cost to Process an eCheck?
Fees will vary by provider and are usually a small percentage of the total transaction (i.e. less than one percent) or a fixed fee per transaction. The best way to avoid these fees is to use an online payments system that accepts both eCheck and credit card payments where you can add a surcharge to your credit card payments to recover the processing fees costs. This balanced approach gives customers convenience of choice while minimizing payment fees for the business.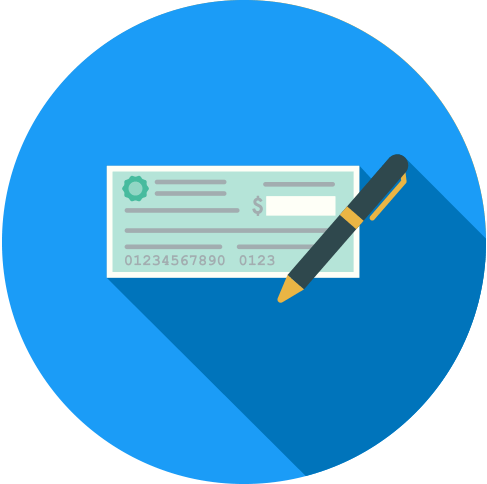 Are eChecks Safe?
eChecks are significantly safer than paper checks since there are multiple verification steps involved and (if using a secure payments platform) the customer payment information is fully encrypted and tokenized.

The Advantage of eCheck Over Paper Checks
Unlike with paper checks which can be forged, most modern payment providers can verify the IP address of the payor and when coupled with an esignature and digital proposal this significantly reduces the fraud over paper checks.

Once an eCheck payment is made the payment gateway provider verifies that the name, address and account numbers match with what the bank has on file. If not the payment is declined. This ensures that you, the business do not receive fraudulent payment information. 

When used properly eChecks help you to become a modern firm and send a strong message to your customers that you are open for business and accept modern payment methods. If you are a professional such as an accountant or bookkeeper that would like to accept online payments you can join thousands of other happy customers and signup in minutes with BizPayO to begin accepting eCheck and credit card payments.