A CPA's Ultimate Guide to the Best Accounting Niches by Industry
Having a niche can be one of the most profitable decisions that any accountant, bookkeeper or tax professional can make. With almost 1.3 million accountants in the US alone standing out from the competition is no easy task.
The benefits of niche marketing for accountants are:
Specialize in what you love:
You get to pick the kind of clients you want to work with, not the other way around. If you're a pet lover you could be a CPA for vets, if you have knack for real estate position yourself as a CPA for real estate.
‍
Command a higher fee:
When your customers see that you specialize in what they are looking for, they will pay you more. It's exciting when they locate someone like you who can deliver what they need and worry about. Price is less important to them. Not only does this increase your profit but it retains your clients longer.
‍
Set yourself apart from other firms:
As a niche accountant clients will seek you out and value you higher than generic accounting firms. Each industry has their own special lingo, regulations and methods of doing business. Understanding these nuances will make your firm highly desirable since you understand the industry like one of their own.
‍
You become more efficient:
It can take months if not years learning the subtleties of key niches like veterinary services, legal, real estate or medical. Focusing on a niche and becoming the expert in that industry's accounting practices and jargon means less misunderstandings with clients and the ability to get things done faster.
‍
We've rounded up some of the fastest growing niches and include some of the most innovative firms in each category:
Niche Accountants for Dental Practices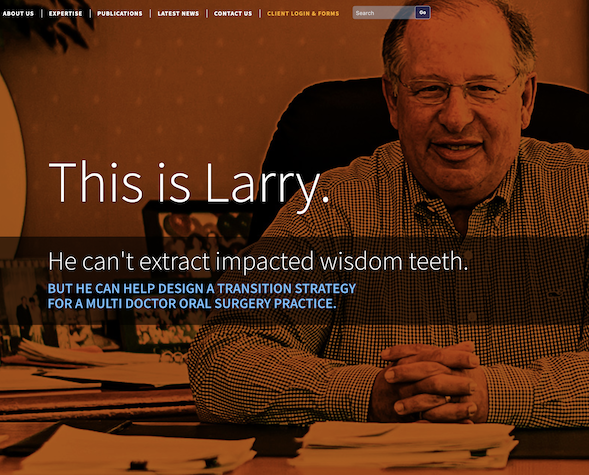 Website:
https://www.rosendentalcpa.com/
What we ❤️:
One look at their homepage immediately shows how creative and clever the Rosen & Associates team is. It shows slider images hilighting how each of their employees may not be trusted to perform a dental procedure but are your go-to when it comes to all matters financial and accounting for a dental firm.
Icing on the 🎂:
Rosen & Associates, LLP also published quite a comprehensive guide comparing over 700 dental practices from over 20 years worth of financial data. According to the firm "we use our dental client's figures, average them, and create benchmarks in the dental industry. This enables us to compare actual figures instead of random survey numbers to individual practice numbers."  The guide can be downloaded here.
Website:
https://www.onlyfordentists.com/
What we ❤️:
Only for Dentists is a textbook example of how to double-down on an accounting niche. Super-niche down to the New England geo! They laser-target only dentists in New York, Connecticut, Massachusetts and New England. In short, niche + specific geo = easier dental client acquisition.
Icing on the 🎂:
They are the only CPA firm whose principal holds concurrent memberships in the AICPA, New York State Society of CPAs, American Dental Association and New York State Dental Association. Quite a cocktail party starter and a heck of a way to stand out from the run-of-the-mill CPA firm. Drops the 🎤.
Website:
What we ❤️:
Naden/Lean LLC (who owns the dentalcpas.com domain) has been x-raying dental firms' financial statements since 1956. They've fine-tuned this experience and are able to offer fixed priced engagements allowing them to maximize their revenue. Very smart. In fact fixed-priced engagements are table stakes for developing a value-pricing strategy. If you are not familiar with value-pricing see our interview with the world's foremost expert in value pricing for accountants.
Icing on the 🎂:
Naden/Lean LLC uses a web redirect from dentalcpas.com to their main website. This is a smart marketing strategy that allows any firm to pick a SEO-friendly domain name without having to change their main website. It takes less than 5 minutes--just ask your webmaster. Its probably then no accident that Naden/Lean is killing it on Twitter with over 7K followers! 🔥They very cleverly snagged the "@dentalcpas" Twitter handle further enhancing the consistency of their brand.
Niche Accountants for Cannabis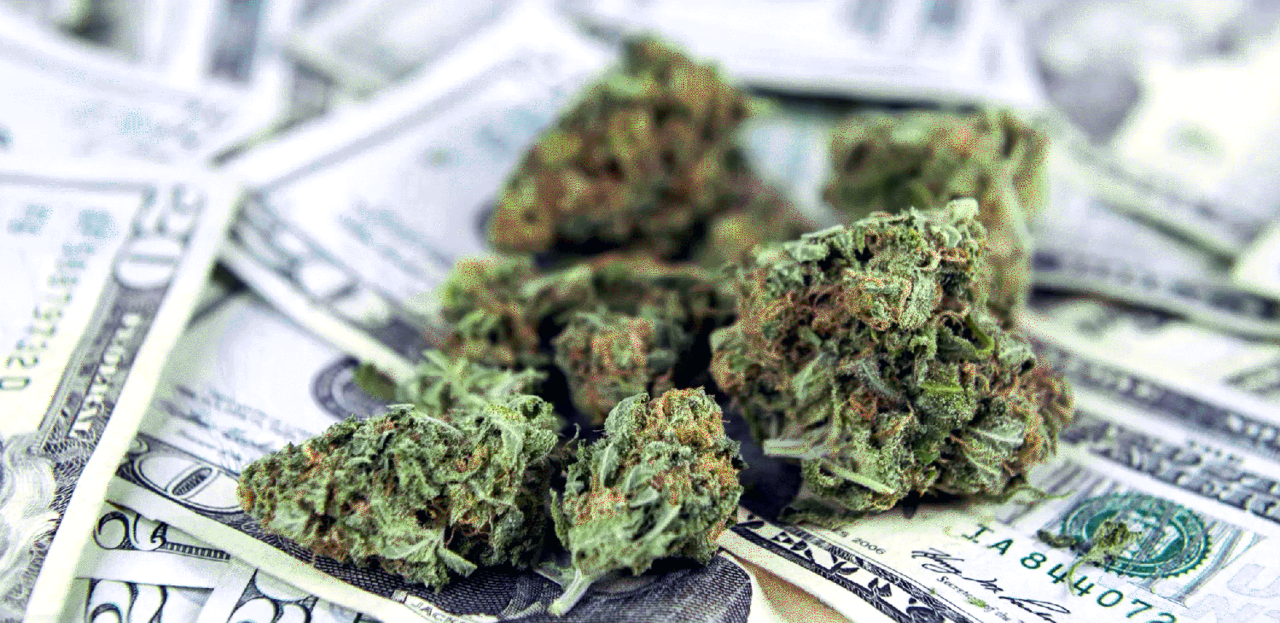 Website: https://www.californiacannabiscpa.com/

What we ❤️:
The cannabis niche is growing faster than a weed under a hot lamp. 🔥California Cannabis CPA is one of the the premier cannabis CPA firms in this category and stands out via their very smart business model of building ecosystems for cannabis growers, distributors and partners. Each of these groups need accounting services and as this is a rather tight knit community this opens the floodgate for the flow of word-of-mouth referrals for their firm.
‍
Icing on the 🌿:
California Cannabis CPA founder got a taste for this niche back in 2010 by discovering California tax code 280E which disallowed individuals and businesses to deduct ordinary and necessary business expenses. Several years later as legalization blossomed he continued to find ways that cannabis businesses could maximize their revenue and returns. He has become one of the go-to experts when it comes to all things cannabis business model related including a very creative and well-thought out Cannabis IPO Service.
Website: https://bridgewestcpas.com/
‍
What we ❤️:
Bridge West LLC is one of the first accounting firms in the world to focus solely on the cannabis industry. Jim Marty, CEO is an authority in the industry and a nationally recognized speaker on cannabis tax having been featured on Fox Business News and CNBC.
‍
Icing on the 🌿:
Jim and team have developed a virtual guide to the state of the cannabis industry. With their cannabis web tool you can quickly click on any state to see the latest rules, regulations and information on the status or cannabis and hemp.
Niche Accountants for Real Estate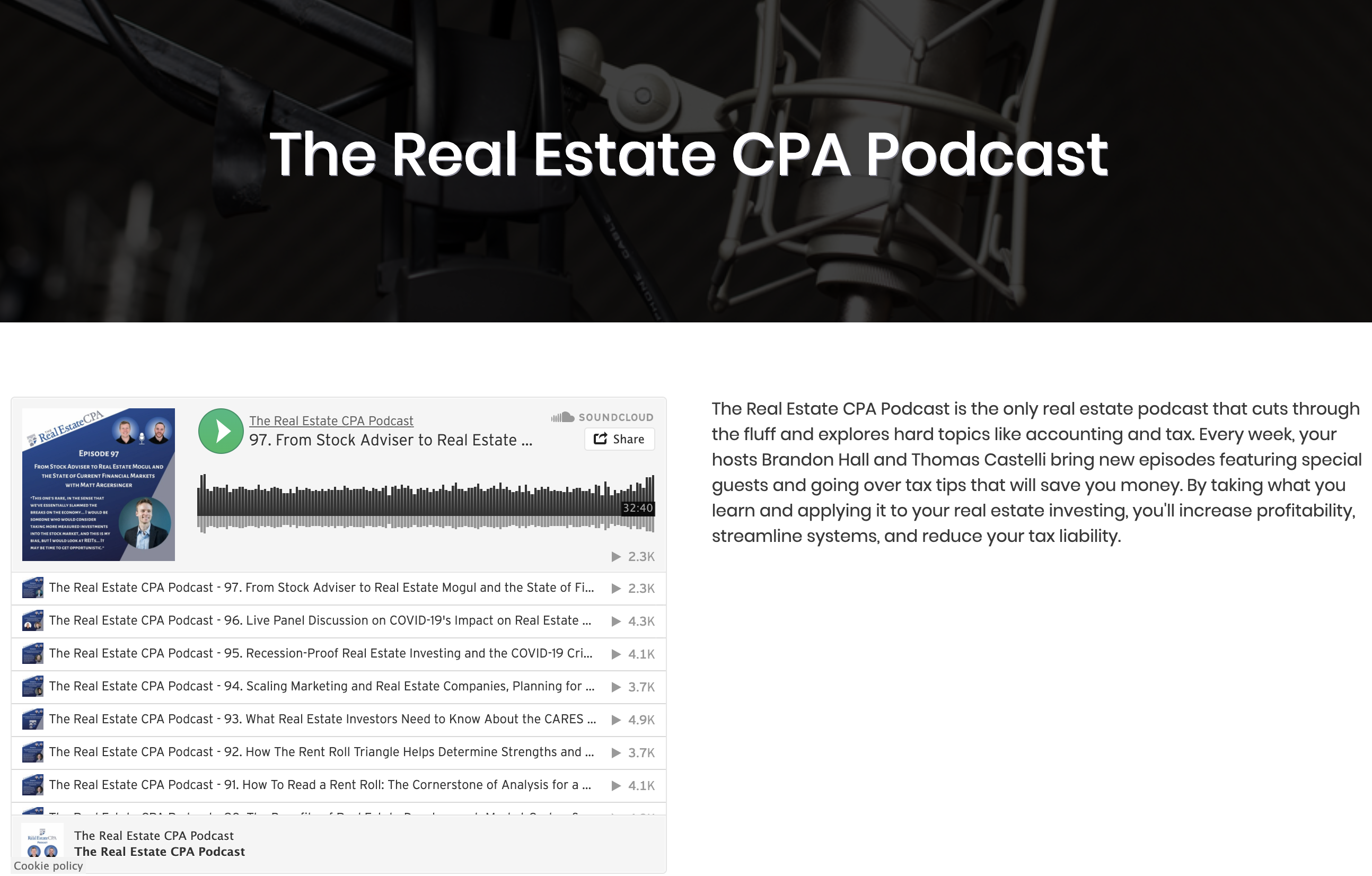 Website: https://www.therealestatecpa.com/
‍
What we ❤️:
This virtual CPA firm collectively owns over 90 properties and 300 units. They live up to their slogan "We walk the talk" with 100% of their clients in real estate. When you actually have domain experience with operating practitioners within a niche it compounds your reputation and helps you to be seen as an authority.
Icing on the 🏠:
Speaking of authority this virtual accounting firm also has the leading podcast for this niche called "The Real Estate CPA Podcast" with over 30,000 listeners.
Website: https://www.schneiderdowns.com/
What we ❤️:
Schneider Downs has a large real estate practice and immediately provides value to would-be clients with a plentiful supply of case studies on their site. If you are not using case studies its probably one of the most impactful growth strategies that helps both marketing and sales. The benefits of case studies are turning your product or service into a story, communicate actual client results, can be a reusable resource for sales and help you find your brand evangelist clients who you can count on for word-of-mouth referrals.

Icing on the 🏠:
While any firm can claim to be the best accounting firm for real estate, its another to show social proof. Their site has several trust and "best of" award badges including Accounting Today (2019) and Inside Public Accounting (2017, 2018).
‍
Website: https://www.dfwrealestatecpa.com/
What we ❤️:
Run by the entrepreneurial accountants at the firm of Robert J. Gonzalez CPA, their website is an example of how to maximize SEO for your niche. Not only is the word real estate in their URL but they have multiple sub pages of real estate related content in the key areas of Real Estate Development, Foreign Property Owners, Property Management Firms, and Real Estate Agents and Brokers.
Icing on the 🏠:
They use a second dedicated site for their niche (the firm's primary website is at www.robertgonzalezcpa.com). If they decide to enter another niche (i.e. construction) then they can double-down on this same strategy using, for example, "www.dfwconstructioncpa.com".
Niche Medical Practice Accountants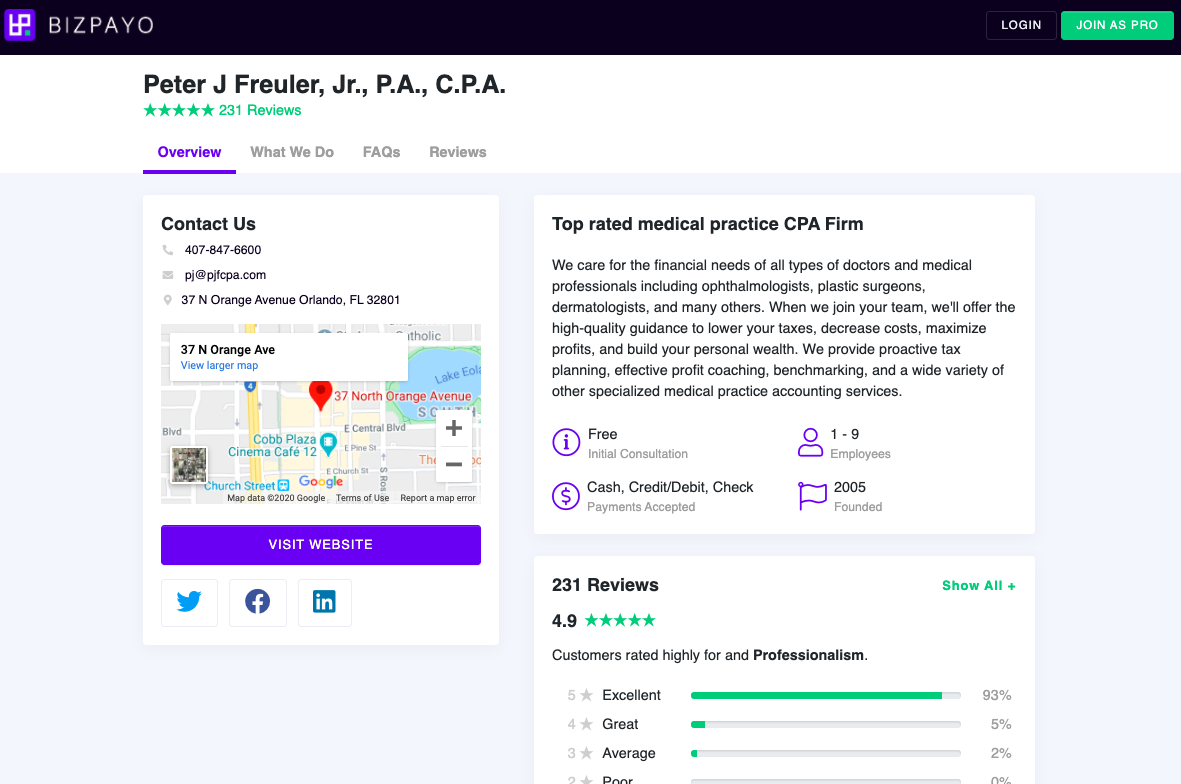 Website: https://www.medical-cpafirm.com/
What we ❤️:
Peter J Freuler, Jr., P.A., CPA's site is a vivid example of covering all the essentials when it comes to a niche site. Niche subpages? Check. Testimonials? Check. Niche name in URL? Check. Online payment link? e-Check.

Icing on the 🎂:
In full disclosure Peter is a BizPayO customer who uses our platform for online payments, proposals and automated reviews. That means every time he gets a payment his customers are prompted to leave a review. While the average accountant gets four reviews per year, Peter has gotten over 200 reviews within a few months which boosts his SEO and automatically sends reviews to his Google My Business profile without needing to chase customers down for a review. In short Peter has built a growth flywheel that practically prints money for his firm.
Website: https://fox-cpas.com/
What we ❤️:
Like an iceberg the most powerful part of your business may not be immediately visible. Johanna Fox Turner, CPA, CFP®, RLP®, is a senior partner at Fox & Company CPAs and also moderator for the White Coat Investor Forum, the premier forum for boosting financial literacy among high income professionals in the medical profession. This means she is part of a strong organic community whom she gives advice and who these medical professionals see as their go-to person when it comes to advising on their finances.

Icing on the 🎂:
Nothing shows trust and professionalism more than being fully transparent on your process for how you help client's save money. That's why the Fox team has created the Financial Checkup for Doctors, an exhaustive review of a client's current financial situation, which includes their observations and recommendations.
Website: https://www.taxcpafordoctors.com/
What we ❤️:
In this era of COVID-19 lockdown knowing how to build a virtual cpa firm is a competitive advantage. Glenn Advisory is a physician-focused CPA firm that works with doctors all over the country via virtual meetings so their is no need to come into an office (unless you happen to live in Hawaii). 🌴
Icing on the 🎂:
Glenn Advisory is what we consider a firm of the future leading the trend from hourly billing to a subscription based pricing model. They use a simple tiered-pricing model. The advantages are vast including providing a guaranteed set price for services, no surprise bills, no clients need to feel like they are on the meter and easier on a client's cash flow since the payments are spread out throughout the year.
Niche Accountants for Faith-Based Organizations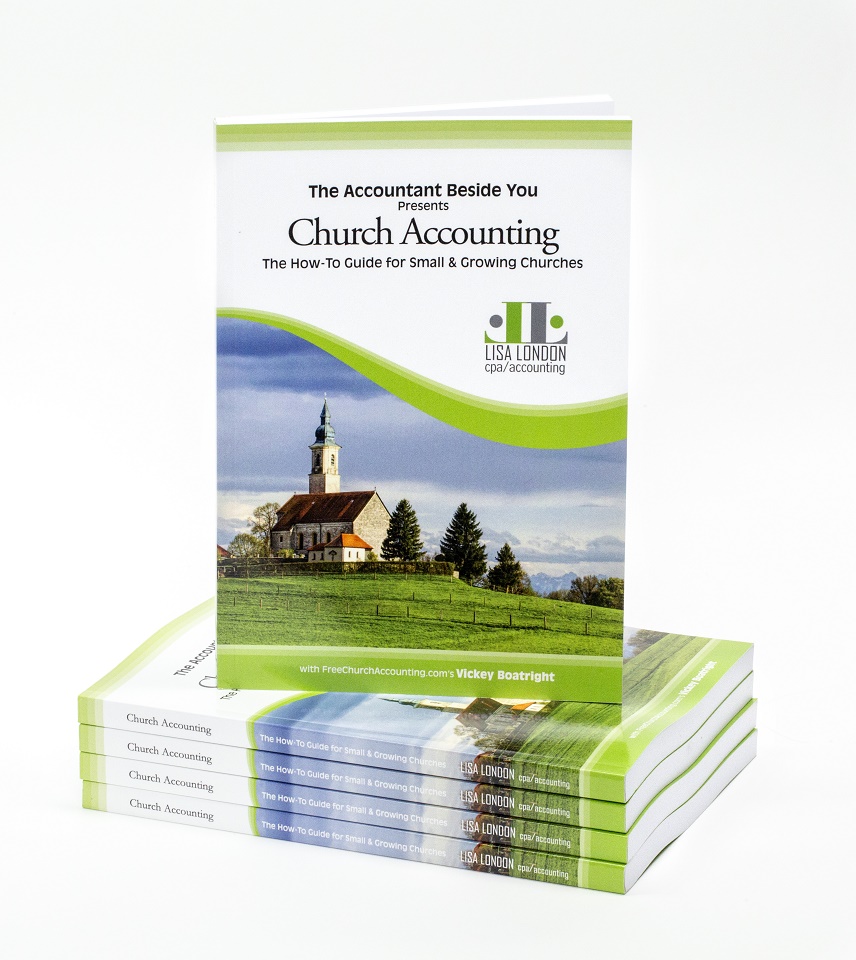 Website: https://www.freechurchaccounting.com/
What we ❤️:
Vickey Boatright Richardson is the mastermind behind this faith-based CPA firm. She co-authored a book with Lisa London on nonprofit accounting titled Church Accounting: The How To Guide for Small & Growing Churches with over 1200 copies sold less than a year later. With a speciality in faith-based and non-profit bookkeeping Vickey also offers monthly subscriptions to her services.
Icing on the 🎂:
What makes this firm and website stand out is the vast amount of content. The site overflows with free guides, resources and tools that faith-based organizations can use to, well have more faith in their books. Its not exactly an act of faith that freechurchaccounting.com brings in over 30,000 visitors a month.
Website: https://non-profit-cpa.com/
What we ❤️:
Cox and Associates CPAs uses video to educate and build trust. This enabled them to not only attract clients via their website but also on their fledgling YouTube channel as well.

Icing on the 🎂:
Cox further doubles-down on this niche by having subpages for non-profits and private schools. These are well in their domain of expertise and makes client referral easier.
Website: https://www.hiscpa.com/
What we ❤️:
John Dillard of HIS CPA shines a positive light on what it means to be a creative accountant. A catchy URL backed up by a video intro and a number of great testimonials on his site.
Icing on the 🎂:
Dillard has quite a following (pardon the pun) with thousands of fans on Twitter and Facebook. Let's just say he practices what he preaches. 😇
Niche Accountants for Blockchain and Cryptocurrency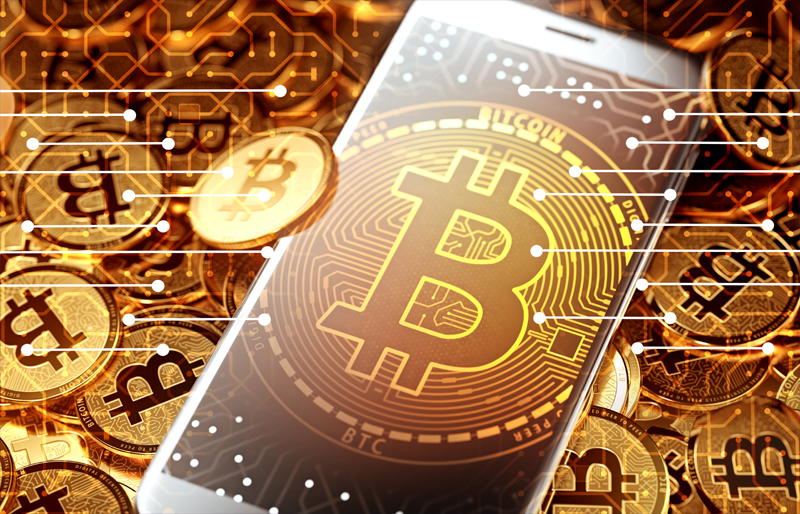 ‍

Website: https://founderscpa.com/
‍
What we ❤️:
Founders CPA has been blowing up the Twittersphere with a regular flow of actionable content on cryptocurrency, blockchain, fintech, SaaS and other emerging technologies. They now have over 14K followers.
‍
Icing on the ₿:
From Bitcoin mining returns to crypto exchange activity their practice does a deep-dive on your entire crypto portfolio. As crypto and blockchain enters the mainstream they stand to help startups and small businesses make sense of this industry now valued at over $200M.
Website: https://www.taxingcryptocurrency.com/
‍
What we ❤️:
Blockchain and cryptocurrency accounting is arguably one of the fastest growing CPA niches of our time. Jordan Bass, CPA is not only founder of this firm but also is the Accounting Manager for Horizen (formerly ZenCash), a privacy-oriented cryptocurrency that provides people with complete control of their digital footprint. In this space domain expertise is a must and a CPA with a background in this growing industry is what builds trust.
‍
Icing on the ₿:
Jordan Bass has expanded his reach to where millions of people are asking crypto-tax related questions everyday: Reddit. As an active user and pro this is where he answers crypto and blockchain related tax questions in a Quora-like fashion.
Niche Virtual and Remote CPA Firm Accountants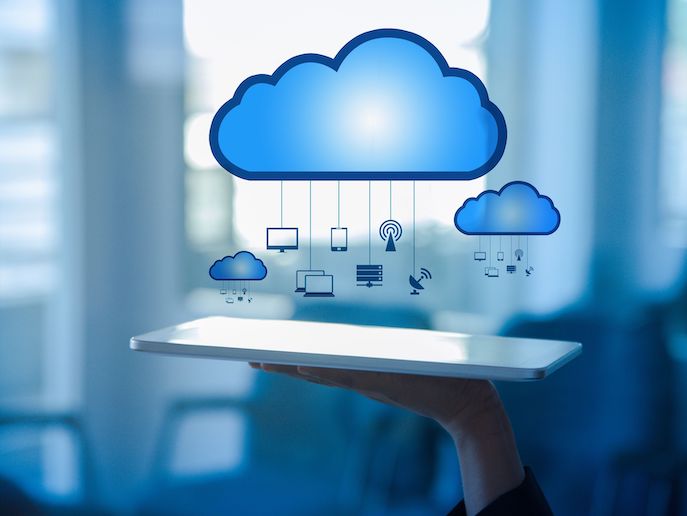 ‍
Website: https://www.needacpa.com/‍
What we ❤️:
With the COVID-19 pandemic and rise of the Zoom Generation its now easier than ever to become a virtual accountant. No need to front the capital for a brick and mortar office, provide office space for employees or for a client to ever set foot in a physical office. Wray Rives totally gets this. Wray is the CPA behind Need a CPA, a firm that provides virtual accounting and tax services to owner operated, cloud based businesses. His helpful content on becoming a cloud-based business is unsurpassed. Wray's 16K twitter followers would tend to agree.
‍
Icing on the 🎂:
As more businesses move online they seek guidance from firms that run their own operations 100% online. Wray's focus on cloud-engagement makes him an authority on cloud-based accounting, outsourced CFO services and the best cloud accounting software.
Website: https://futurefirm.co/‍
What we ❤️:
Ryan Lazanis is the entrepreneurial CPA behind Future Firm. Ryan had built his own online firm from scratch to sale in only 5 years. In fact we recently interviewed him as an authority on helping businesses take their business online and run a 100% remote accounting firm.
‍
Icing on the 🎂:
As more firms step away from the crowded and commoditized business model of hourly work, Ryan leads the charge with his innovative advice on how CPA's can establish a subscription model. Future Firm helps eliminate your billable hour pricing model and replace it with something that gives you predictable, monthly recurring revenues. In fact his popular podcast series, Future Firm Accounting podcast deep-dives into topics like value-pricing accounting services.
Niche Accountants for Veterinarians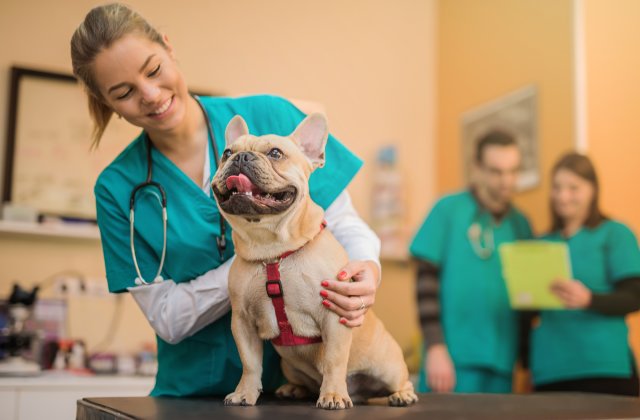 ‍
Website: https://cpa4vets.com/
‍
What we ❤️:
Camala C. Bailey, CPA, CVA is behind CPA4Vets.com and is also a national speaker in the veterinary and accounting space. Her firm is one of the few that have also embraced an ecommerce model where they provide team building and behavioral assessments for purchase on their site. Very timely especially the stress assessments in an era when learning to work remotely and handling uncertainly can make or break a business.
‍
Icing on the 🐾:
Camala and team have built a service around how to start, buy, grow and sell a veterinary practice. This makes it easy for any vet to understand what it takes to run a practice, maximize their cash flow and eventually develop an exit strategy.
Website: https://veterinaryfinancialadvisors.com/
‍
What we ❤️:
Being a speaker in your niche is one of the best ways to build a reputation for yourself and your accounting practice. Gary I. Glassman, CPA leads the veterinary practice management team at Burzenski & Company, PC and lists 33 different speaking topics that he provides from "Financial Planning for the Successful Veterinarian" to "Understanding Profitability in Veterinary Medicine". The great thing about becoming a speaker is that you can pick topics that you know about best even sourcing from old blog posts or other content that you've created.
‍
Icing on the 🐾:
As a niche accountant for vets Burzensky & Company works with niches within the vet industry. The niche within a niche concept is powerful and the Burzensky team leads the pack with specializations in companion animals, emergency/specialty medicine, equine, bovine, swine, dairy and mixed animal practices.